Development of Bac Ninh Industrial Zones in 2019
09:22 04/02/2020
Bac Ninh is one of the leading provinces in industrial development. Currently, Bac Ninh has 16 industrial parks approved and planned for construction by the Government with a total area of 6,397.68 ha; the occupancy rate of enterprises operating on the planned area reached 78.64%, the occupancy rate on the recovered land area reached 87.19%.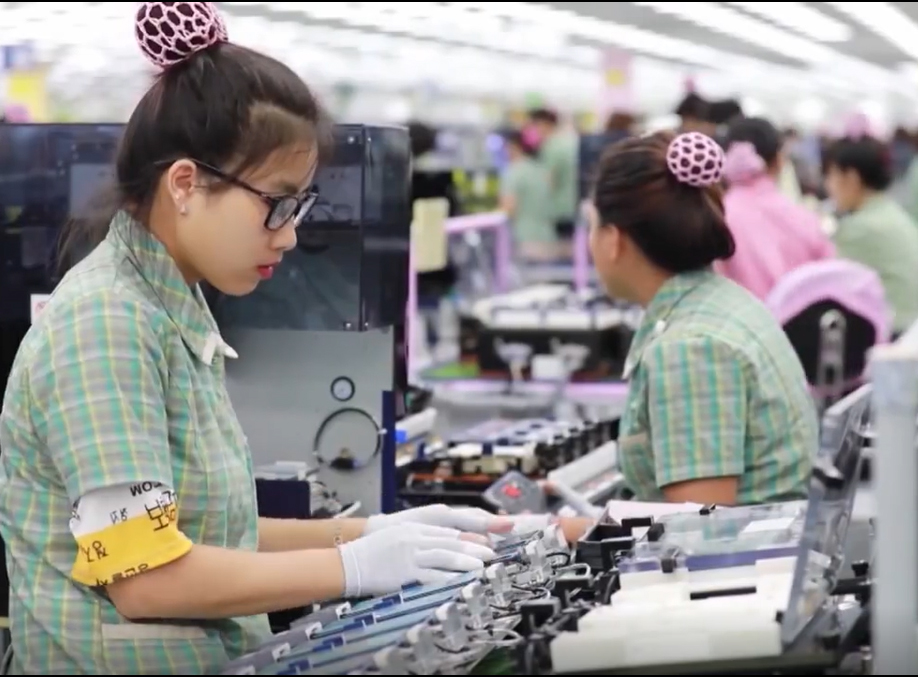 With 10 industrial parks in operation, Bac Ninh industrial parks have attracted 1,429 domestic and foreign investment projects with a total investment as of September 30, 2019, reaching 19,003.52 million USD. As of October 2019, there were 1,056 projects in operation: industrial production value reached 878,554 billion VND; export value reached 31,937 million USD; contributed to the state budget 9,401 billion VND; creating jobs for 292,300 employees; in which, local labor is 77,204 people (accounting for 26.41%), female workers is 175,473 people (accounting for 60.03%), foreign workers is 4,781 people. Industrial zones have become an important economic entity, a place that attracts projects with advanced technology, accelerates industrial growth, the process of economic and labor restructuring. The province is oriented towards modern industry; contributing to the sustainable development of the province's socio-economic background.
Environmental protection and security at industrial parks are always in focus. The Management Board of Bac Ninh Industrial Zones regularly adheres to the industrial zones to grasp the security and order situation and other activities in the industrial parks. Perform well the coordination with the departments, branches and units involved in the implementation of control of environmental protection issues, ensure security and order in industrial zones.
The administrative reform at Bac Ninh Industrial Zones Authority is always focused, implemented well and efficiently. Convert and maintain the Quality Management System in accordance with TCVN ISO 9001:2015 standard at the office and operation of the Section of receiving and returning results at the Provincial Public Administration Center. In the first 9 months of 2019, Bac Ninh Industrial Zones Authority received 5,437 applications for administrative procedures in various fields (labor, investment, basic construction). In particular, the number of files paid early and on time is 5,272 records, there is no profile of deferred payment, the remaining are pending records.
By 2020, Bac Ninh industrial parks will attract about 70-80 secondary projects to invest in industrial parks with total newly and adjusted investment capital increasing to about 900 million USD. Secondary enterprises in industrial zones intend to create the following values: industrial production value of about VND 1,100,000 billion; export value of about 36 billion USD; import value of about 21 billion USD; Budget revenue through taxes reaches about VND 14,000 billion. Industrial zones will create new jobs for about 20,000-25,000 employees./.
Translated on February 2, 2020 by Nguyen Mai Huong, Chief of Office, Bacninh IZA